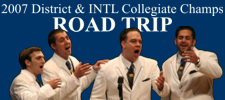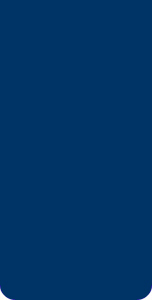 Mid-Atlantic District
Monday, Aug 29, 2016
* * * Click HERE for NEWS * * *

There is a list of Afterglows/Hospitality-Rooms for the MAD.
If you are planning/hosting an afterglow at a MAD convention, you can add it to our list.
If you are looking for an afterglow at a MAD convention, you can find it here:
---
BEST SEAT IN THE HOUSE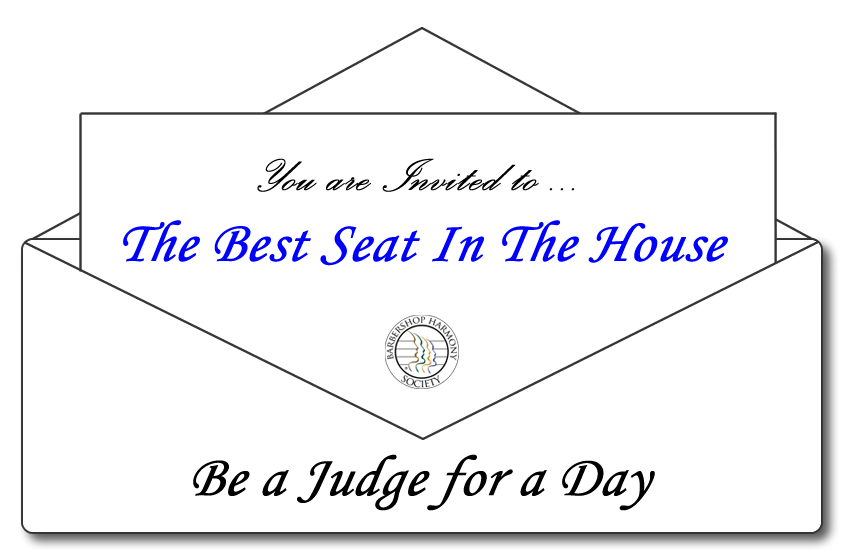 Have you ever wanted to sit up front with the judges?
Again this year, we are auctioning the Best Seat in the House.
You can bid on a seat in the judges pit for any one of the Society's contests.
Watch this video of KJ's explaining the Best Seat in the House project.
Find out more about bidding for the Best Seat in the House.


---
This year, we will be holding the first annual TAG WITH THE CHAMPS.
At the Fall District convention, you'll be able to sing a tag with the champs, ROUTE 1,
for a small $10 donation to our Youth In Harmony program.
Select any tag of your choice, or pick one from the list of tags provided by the Champ quartet.
This event will start immediately after the Chorus contest, about 2:30 in the lobby!
Get more information here!!
---
---
2016 DISTRICT CONVENTION
!!! DATE CHANGE !!!
This message is to inform you of a change to the date of the 2016 Mid-Atlantic District Fall Convention.

The Mid Atlantic District Events Team recently posted the 2016 District Fall Convention date as October 21-22, 2016. Further review reveals that date conflicts with the Sweet Adelines International (SAI) Convention.

The M-AD Board of Directors understands there are many people in our District that participate in SAI. Therefore having the 2016 Mid-Atlantic District Fall Convention on October 21-22, 2016 would present a hardship for chapters and families.

Therefore the M-AD Board of Directors authorized a change to the date of our 2016 Mid-Atlantic District Fall Convention to September 16-17, 2016. The Board action was required because the M-AD Fall Convention Regulation states the District Convention "should be held no earlier than the last weekend in September and no later than the last weekend in October." The new date selection was based on the limited availability of dates at venues suitable to hold the District Convention.

The Events Team was able to secure the Lancaster Convention Center and the Lancaster Marriott Hotel for our 2016 Fall District Convention. The Lancaster Convention Center and Marriott Hotel is a wonderful venue and it suits our event well. We have been there in the past and I am sure our District members and families will have a wonderful convention in Lancaster.

Please be sure to make note of the 2016 convention date change to September 16-17, 2016 and the location to Lancaster. PA. The Events Team apologizes for any inconvenience this change may cause to our District members.


In Harmony,
Dennis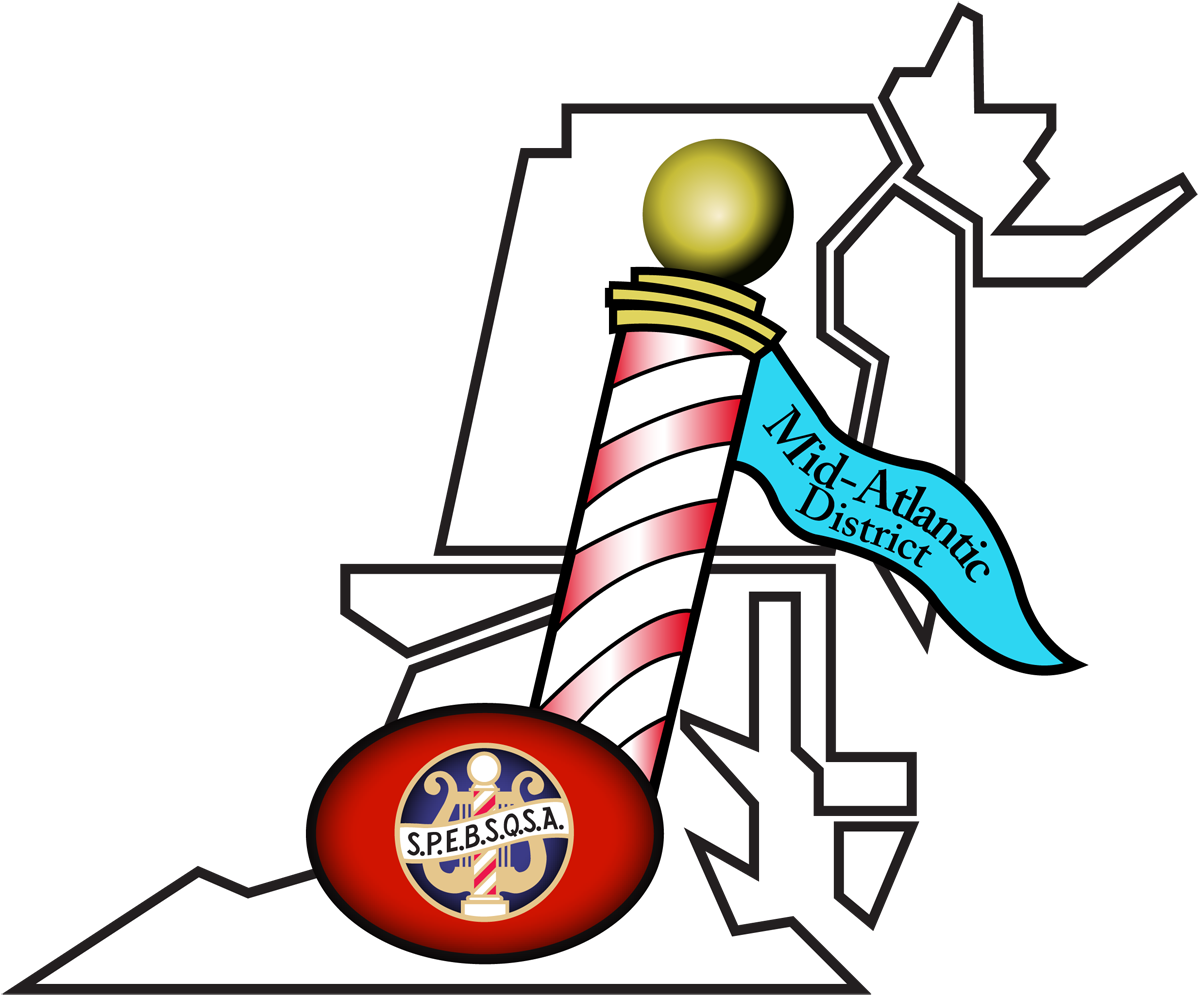 Dennis Ritchey
Executive Vice President
Mid-Atlantic District
Barbershop Harmony Society

---
---
2016 Convention Information
---
Click here to Purchase Convention Tickets

See the YOUTH IN HARMONY ADJUDICATIONS page for the Adjudication forms.

Spring Convention & Youth Adjudication / Prelims early-bird expiration: Mar 15th
Northern Division early-bird expiration: May 3rd
Central Division early-bird expiration: Apr 13th
Southern Division early-bird expiration: Apr 27th
Fall District early-bird expiration is: Aug 16th

There will be no webcast this Fall.

---
---

CONVENTION MATRIX


Chorus Evaluations (20 minutes per category) at all Contests are COACHING Sessions.
ALL CHORUS MEMBERS are expected to participate.
Afterwards, competitors will receive a feedback-form to evaluate coaching effectiveness and
give recommendations for improving the C&J portion of our conventions.


---
---
Youth In Harmony Outreach Guidelines
Back-to-school is just around the corner within the M-AD (and has already occurred in some jurisdictions), and many of our chapters, quartets and choruses are eager to engage music educators to get involved in a barbershop outreach program at their local schools. This is a good thing! That said, it's critical to the success of our outreach efforts that we always leave the music educator with the best possible impression of the barbershop art form and how it can enhance/augment the teacher's music education program.
Download the Youth in Harmony Outreach Guildlines
---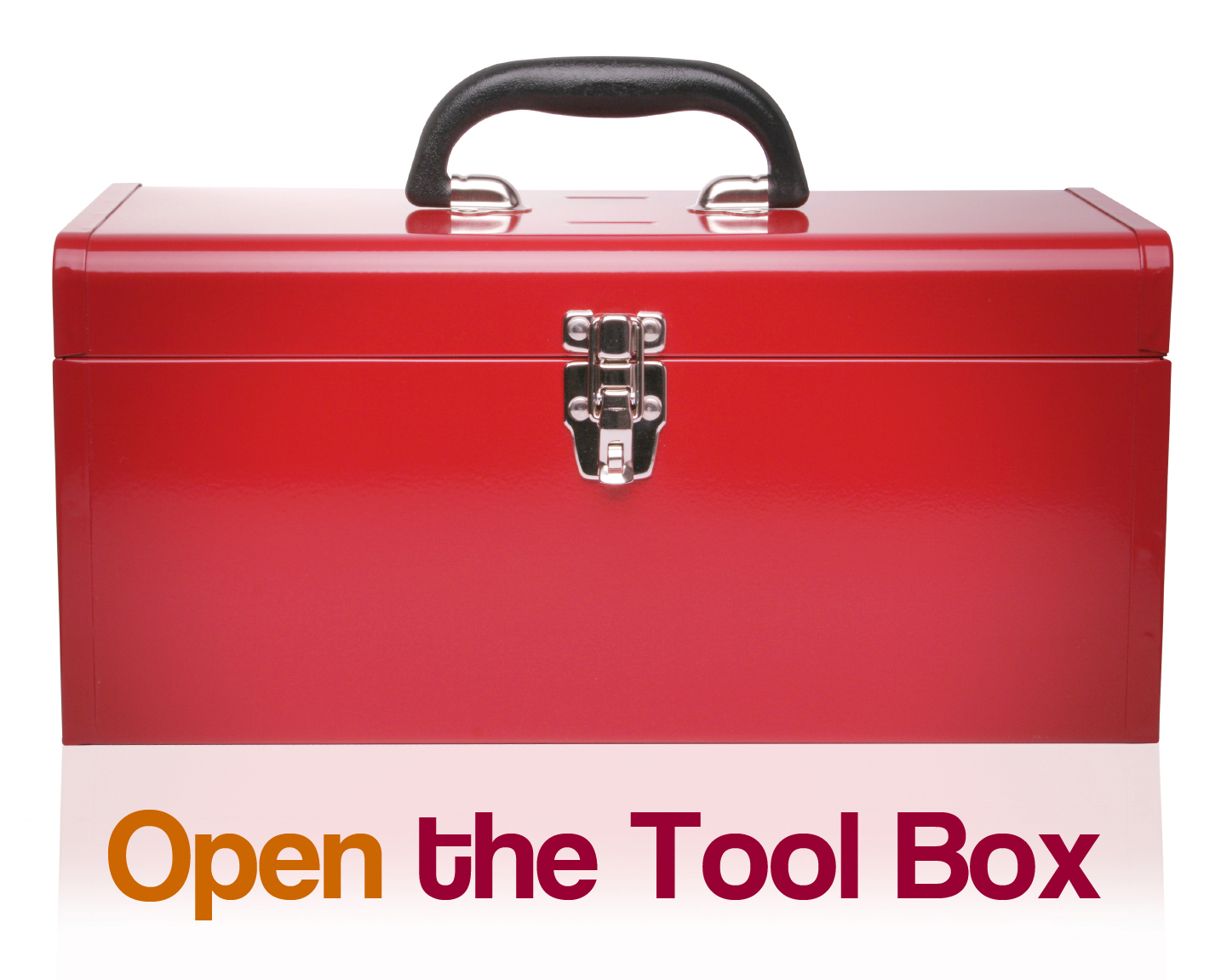 The MAD Marketing Team has created a Marketing Toolbox for Chapters & Quartets to use to promote your group.

---


MAD Chorus Plateau Definitions
Chorus plateau categories are based on the average percentile results
from the two previous contests in which the chorus was entered.


| | |
| --- | --- |
| AAAA | 70% and above |
| AAA | 60 – 69.9% |
| AA | 55 – 59.9% |
| A | 54.9% and below. |

First-time competitors will not be eligible for plateau awards,
but their initial contest score can be used to place them in their next contest.
A chorus that has not competed in any contest for more than four years
will reenter the contest cycle as a Plateau A chorus.


---
Barbershop Radio on-line
Our own Tom Moyer hosts an hour-long talk show covering barbershop topics.
Check out his show every Wednesday at 1:00pm eastern.
Click on the green button on the bottom right of this link.


---
Supercharging Your Chapter!
This program defines and capitalizes on the only two effective ways that people join barbershop
and then provides the tools to make it easy and approachable for ANY chapter to grow
and ANY member to earn get a Man of Note award, which may be the ultimate award.

Watch this video and then visit the Operation Harold Hill website.



---
ORIOLE FOUR Tribute Video from BHS:


---

Youth In Harmony Promotional Video
The Mid-Atlantic District is dedicated to educating our young singers.
Please enjoy the following video...



To learn more about our Youth Outreach program or to get involved,
please contact us at YIH@MidAtlanticDistrict.com.


---

Are you a Member of the Mid-Atlantic District?
LOGIN HERE

If you're a member of the Mid-Atlantic District, then you need to login to find out what you're missing.
Here's a page to explain the benefits that M-AD Members have on this website!


---
---
THE BARBERSHOP HARMONY SOCIETY
© 2016 Mid-Atlantic District BHS, INC.
Contact the WebmasterMidAtlanticDistrictcom for additional information.
This page was last updated on Oct 24, 2013
Link for this page: www.MidAtlanticDistrict.com
Site Map